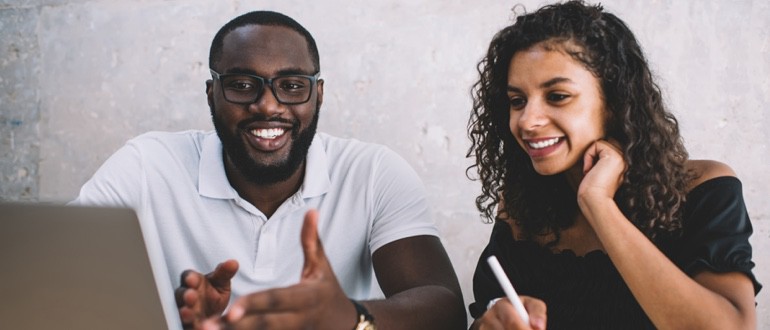 To make their application stand out, pre-med students need to be flexible and creative during our time of unprecedented public health challenges.
Medical school admissions offices are calling it ?the Fauci Effect?. Stanford University School of Medicine has so far reported a 47% rise in applications compared with last year; Boston University School of Medicine has seen a 27% increase. Overall, US medical schools have seen an 18% rise in applications compared with last year, thought to be inspired by the work of health professionals like NIH immunologist Dr. Anthony Fauci.
The Association of American Medical Colleges (AAMC) doesn?t yet know if this class of applicants is more diverse than in previous years. But people of color in the US are 3.5 times more likely than whites to get COVID, making it more important than ever that historically underrepresented pre-med candidates know how to be competitive when applying. Most undergraduate classes have moved online and medical school admissions teams have shifted to virtual interviews, though the MCAT exam has resumed in-person testing (MCAT rescheduling fees are waived).?
We at CPASS recommend these action steps for pre-med students:
1. Prepare for virtual interviewing.?Per public health recommendations, the AAMC recommends that medical schools and teaching hospitals conduct virtual interviews for the indefinite future. The organization has created a comprehensive guide to help applicants and interviewers prepare for phone and video conferencing interviews, including PowerPoint, videos and webinars. Kaplan Test Prep recommends that candidates prepare by researching the institutions they?re interviewing with and crafting succinct, detailed responses to commonly asked questions. Make a list of questions to ask the interviewer that demonstrate you?ve done your homework. If possible, have a mock interview with a professor on the same platform you?ll use for your real interview. Look professional for video interviews, as you would for an in-person interview. Have the interview in a quiet space with an uncluttered background and front-facing lighting that highlights your expressions. Test your device and internet connection to ensure that you?ll have enough consistent bandwidth for a clear video call.
2. Earn at least 100 hours of volunteer experience.?The American Medical Association (AMA) recommends that medical school applicants have clinical service and volunteer experience. ?Volunteer hours are typically among the most heavily weighed factors in the medical school admissions process,? reports the AMA?s Preparing for Medical School blog. Extensive lists of virtual and in-person opportunities have been compiled by Northwestern University?s Health Professions Advising team and DePaul?s College of Science and Health.
3.?Attend a Summer Pathway Program.The University of Chicago?s Pritzker School of Medicine is currently accepting applications for its Summer Pathway Programs, which ?prepare and inspire talented high school and college students to pursue careers in medicine and in health-related research.? The School of Molecular & Cellular Biology at the University of Illinois Urbana-Champaign has compiled a list of additional programs beginning in spring and summer 2021. The list is available from the university?s Career Center.
The CPASS Foundation was created to support introducing traditionally underrepresented middle school, high school and college students to STEMM subjects, majors and training. We provide guidance and thought leadership to help create opportunities for Illinois-based students to participate in STEMM-related fields.? Contact Dr. Stephen Martin to learn more about how you can partner with the CPASS Foundation to create more opportunities for Black and other underrepresented students in the Chicago area.