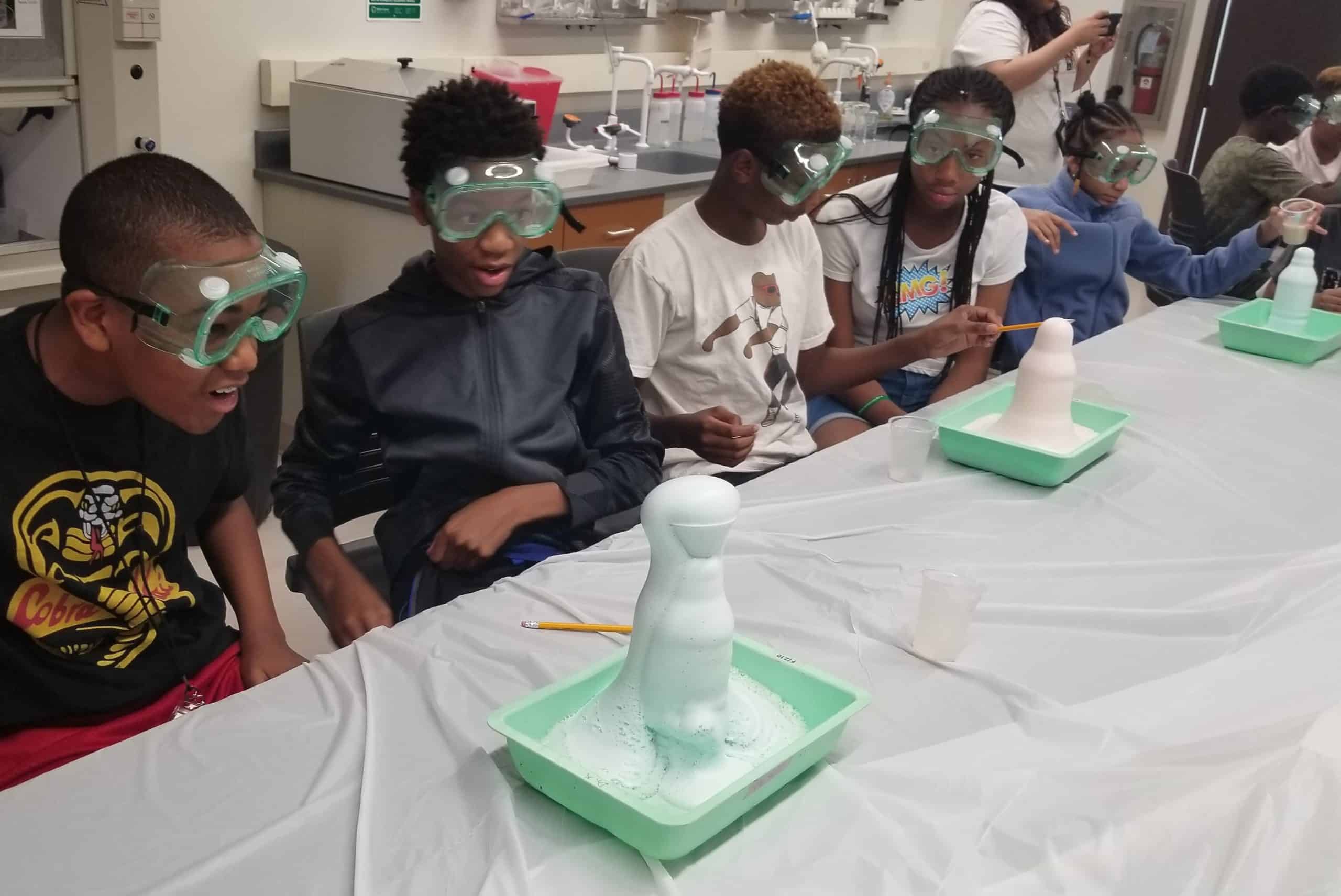 Since 2014, Governors State University's STEAM Camp has introduced campers ages 11 to 16 to current topics in science, the arts, career development and life on a dynamic and modern college campus. GSU's STEAM Camp provides an exceptional opportunity for today's students to become tomorrow's innovators through extensive interaction with highly qualified faculty, business, and industry volunteers, and each other. Camp modules are taught by outstanding instructors and field practitioners, exceptional GSU students and alumni, and highly qualified volunteers from business and industry.
Activity tutorials, experiments, field activities, project-based learning, field trips, and presentation opportunities are organized in a fun and structured schedule, encouraging students to envision STEAM careers or greater knowledge of how STEAM might inform their lives. The hands-on nature of the camp activities challenges students to work together in a series of fun and thought-provoking individual, family, and team-based activities.
Currently, GSU's STEAM Camp program operates sessions in winter and summer.
Register campers ages 11 to 16 (mature campers as young as age 10 may register at parental/guardian discretion) here.