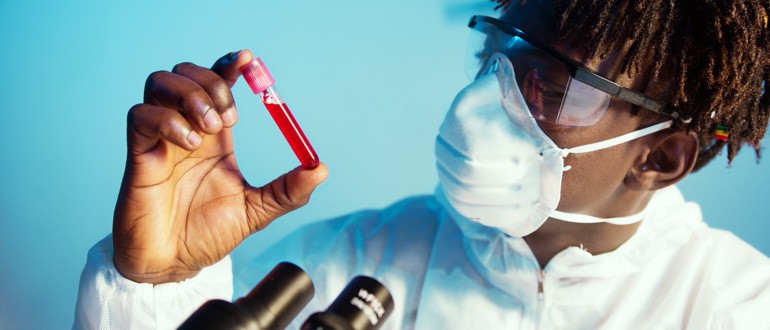 Being a frontline healthcare worker during COVID can be risky, and lucrative
Demand for frontline healthcare workers, particularly nurses, is surging in the wake of the pandemic.
Competition for nurses in the COVID world is fierce. Chicago-area hospitals are offering sign-on bonuses as high as $15,000 to attract new nursing staff. Simultaneously, 41% of doctors told a recent Merritt Hawkins survey that they?ve experienced at least 26% fewer patients. While this may seem odd, during the pandemic patients have canceled or postponed elective procedures or don?t feel comfortable visiting a hospital or doctor?s office.
For students interested in jobs in the healthcare ecosystem, the pandemic has created a shift in demand.? According to LinkedIn?s recent list of 15 Jobs on the Rise, in addition to nurses there?s an increased demand for healthcare support staff such as pharmacy technicians and home health aids, mental health specialists including therapists and psychologists, and data science specialists who can help analyze information during this unprecedented time.
STEMM is shaping the future of health care. Over the last decade, jobs in STEMM occupations grew significantly faster than non-STEMM careers (24.4% vs. 4.0%, respectively). Patients now have increased access to mobile health apps, wearable devices, and electronic health records, giving them more tools and information to manage their general wellness. Telemedicine is increasing accessibility between patients and practitioners. Medical professionals are being empowered with the growing Internet of Medical Things (IoMT). Robotics allow surgeons to create smaller, less painful incisions that enable shorter recovery times. Personalized medicine programs can use genetic data to more precisely and safely prescribe medical treatment plans.
We at CPASS recommend these exploring these healthcare careers in the current economy:
At CPASS Foundation, we are here to support with introducing traditionally underrepresented middle school, high school, and college students to STEMM subjects, majors, and training. We provide guidance and thought leadership to help create opportunities for Illinois-based students to participate in STEMM-related fields. Contact Dr. Stephen Martin to learn more about how you can partner with CPASS Foundation to create more opportunities for Black and other underrepresented students in the Chicago area.