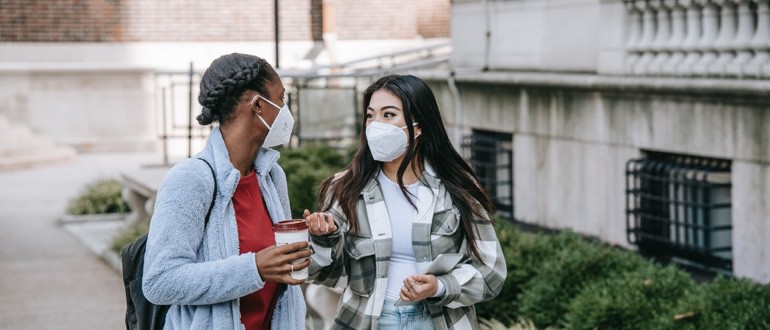 Studying STEMM subjects has always been challenging, and COVID has added unhelpful stress.
Depression and anxiety connected to the pandemic have become so endemic that psychologists developed COVID Stress Scales to measure the newly named COVID Stress Syndrome. Researchers from a consortium of 10 public US universities found that twice as many graduate and professional students reported having major depressive disorder in 2020 compared with 2019. Data shows that students in STEMM majors have experienced slightly lower levels of stress due to COVID-19, perhaps because they have a better understanding of the scientific causes and effects of the pandemic and how to fight it. But many STEMM students lament that online learning isn?t appropriate for their discipline. Many labs are closed and internships have been cancelled.?
Beyond impacting students? learning experiences, COVID has also interrupted STEMM research. A recent University of Chicago study found that 67% of STEMM research has been delayed or discontinued. But the pandemic also has presented students and academics with new opportunities to innovate. Researchers at Northwestern University found that Chicago has become an epicenter for different strains of the virus from around the world. They?re comparing them to better understand the disease.
We at CPASS recommend these action steps for students to get the help they need in this time of distance learning:
1. Destigmatize discussing mental health. In Science Magazine, University of Wisconsin psychology professor Diane Gooding highlighted that it?s necessary for people in the academic community to recognize symptoms of mental health problems before they escalate. One resource to build this awareness is PhD Balance, a free online forum created and managed by graduate students. PhD Balance helps graduate students identify mental health issues, connect with peers, and get support for managing their challenges.
2.?Health and wellness.?Better understanding what stress is and how it?s triggered helps students better manage it, researchers at Binghamton University found. Chicagoland universities have compiled extensive in-person and remote resources to help students learn and practice mindfulness techniques to reduce stress. The University of Chicago, for example, offers students meditation and stress management workshops and wellness coaching. The Illinois Department of Human Services offers free phone and text services in Spanish and English for all Illinois residents.
3.?Relationships.?The American Psychological Association (APA) recently reported that the pandemic has sparked a mental health crisis that will have a long-lasting impact, particularly for Gen Z (ages 13?23) and Millennials (ages 24?41). To build resiliency, the APA recommends that young people find creative, safe ways to socialize to feel a sense of community. Staying connected with family and friends can help people share experiences and support each other through this challenging time.
4. Continue STEMM research and learning. As the pandemic continues, the University of Illinois Urbana-Champaign and others have developed safety training programs to be able to resume onsite research. Several remote programs to continue STEMM learning are available for students who are not yet able to return to campus. ComEd recently launched a STEMM Home Labs program to remotely lead Chicagoland middle and high school students to complete sustainability labs and experiments at home. The Chicago Architecture Center continues to hold virtual events for adults and children, including lectures about Chicago architecture and panels to connect architects from around the country with students.?
At CPASS Foundation, we are here to support with introducing traditionally underrepresented middle school, high school, and college students to STEMM subjects, majors, and training. We provide guidance and thought leadership to help create opportunities for Illinois-based students to participate in STEMM-related fields.? Contact Dr. Stephen Martin to learn more about how you can partner with CPASS Foundation to create more opportunities for Black and other underrepresented students in the Chicago area.