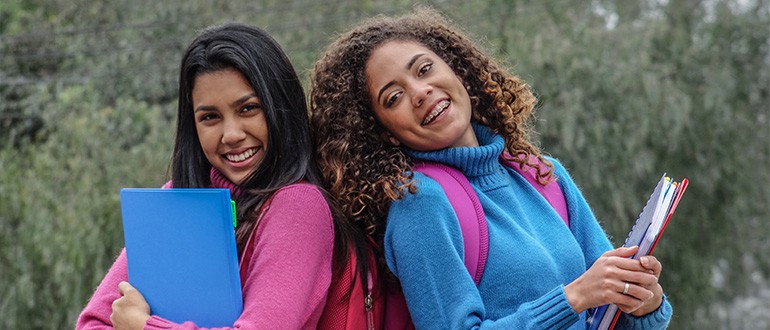 Shockingly, less than 3% of STEMM workers are Black and Hispanic women.
A recent Pentagon report concluded that one of the biggest threats to US national security is the lack of highly skilled workers in science, technology, engineering and math (STEMM) fields. Tech companies complain that they can?t find enough qualified employees. With a low percentage of Black and Hispanic women (less than 3%) going into STEMM careers, the American workforce is missing out on a tremendous amount of potential talent due to an opportunity gap.
Specific data are not available to explain why this opportunity gap is so severe, but Black and Hispanic women in postgraduate school and in advanced STEMM careers can reflect on their own career paths to find answers. ?In 1916, Saint Elmo Brady became the first African American to be awarded a doctorate in chemistry in the United States. Eighty-four years later, I was one of only 44 Black chemists in the country to earn a PhD that year,? writes chemistry professor Sibrina N. Collins in the journal Nature. Collins found that women who were denied tenure at major universities didn?t have more senior colleagues whose intellectual interests aligned with their own. Nor did they have access to strong mentors, as their white male colleagues did.
Recent research showed that the interview process at tech companies might also be an unnecessary roadblock. ?Candidates often get so flustered from the pressure and the mechanics of the interview that their performance is significantly hindered,? writes Cheryl Winokur Munk in The Wall Street Journal. A recent study showed that when completing a performance task for an interview with a tech company, ?among women with a proctor present, no one successfully solved the problem, whereas all of the women working alone solved the problem.?
We at CPASS recommend that teens, their families and their teachers focus on these values to build productive social and professional networking skills:
Mentoring. Barnard University chemistry professor Jonelle White credits her high school math and science teachers with inspiring her to study a STEMM subject in college. A genetics professor recommended she join a lab research program and guided her to join a support program for minority students in STEMM majors. The Chicago STEMM Pathways Cooperative strives to increase equity and access to STEMM careers through building mentoring relationships for future and current college students.

Encourage exploration.?In Chicagoland, several high-quality programs strive to help girls of color thrive in STEMM careers. Black Girls CODE Chicago connects girls ages 7?17 with volunteer leaders from major tech companies and universities. Girls4Science offers six-week Saturday Science Academies on college campuses. SMASH Academy is a tuition-free STEMM summer college prep program that continues with monthly events through the school year. ChickTech High School is a year-long program designed to connect high school girls with engineering projects and engineering mentors and internships.


Build inclusive cultures. Several university and corporate programs are looking for ways to build more inclusive environments. Chemistry professor Sibrina Collins highlights an applied physics program at the University of Michigan that recruits Black, Hispanic and Native American women who have earned PhDs. IBM is working with 13 historically Black colleges and universities to prepare underrepresented students for careers in quantum computing. Boeing is funding STEMM k-12 learning programs to recruit and retain a more diverse student body on Virginia Tech?s Innovation Campus.
At CPASS Foundation, we are here to support with introducing traditionally underrepresented middle school, high school, and college students to STEMM subjects, majors, and training. We provide guidance and thought leadership to help create opportunities for Illinois-based students to participate in STEMM-related fields. Contact Dr. Stephen Martin to learn more about how you can partner with CPASS Foundation to create more opportunities for Black and other underrepresented students in the Chicago area.