January 17, 2020
At SMASH Illinois, Underrepresented Students Find Community and Discover STEM.
The intensive STEM prep program launched in Illinois last year, in partnership with Illinois Tech, Southern Illinois University Carbondale, and SMASH Academy.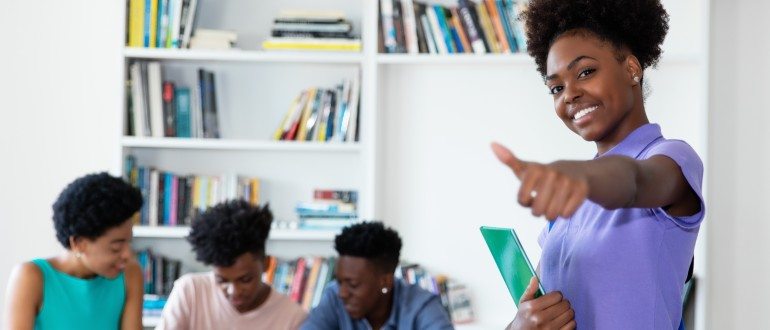 For Illinois' Lieutenant Governor Juliana Stratton, last year's January launch of SMASH Illinois—an intensive STEM prep program and statewide partnership between the CPASS Foundation, Illinois Tech, Southern Illinois University Carbondale and SMASH Academy, the Kapor Center's signature STEM education program—reminded her of her own professional journey.
"I wouldn't be here today if it were not for the teachers and the mentors and those along the way who believed that I could only be what I could see," said Stratton, who was sworn in as Illinois' first black lieutenant governor, and who sometimes still finds herself as the only person of color in the room. "SMASH will allow more young people in underserved communities in our state to not only see what they can be in the STEM professions, but to have the tools to become successful in the fields of science, tech, engineering, and math."
Her words echo the vision of Freada Kapor Klein, the founder of SMASH and a partner at Kapor Capital. "Health disparities between people of color and caucasians are well-documented," Kapor said. "Closing this gap will come from directly addressing biases and changing who gets inspired to develop the next generation of health care tech tools."
"We always talk about the importance of lived experience in solving real problems. By bringing SMASH to Illinois, we can further bridge the STEM diversity gap, inspire true innovation and make the healthcare IT industry more equitable."
For more than 15 years, SMASH has offered hundreds of underrepresented students an entryway into the STEM fields, with access to intensive coursework and a network of mentors and peers.
SMASH by the Numbers
100% of SMASH alumni graduate from high school

91% of SMASH alumni graduate college within five years

SMASH alumni graduate with STEM degrees 2x higher than the national average
2020 Applications are Open Through February 28th
We couldn't be more thrilled about the second year of SMASH Illinois. This year's program will begin on July 5th, 2020. Applications are now open to underrepresented students from Chicago, Carbondale, and East St. Louis. Apply today or spread the word.
Learn more about CPASS Foundation.
CPASS Foundation aims to open up the pathway of future jobs in healthcare and technology to underrepresented middle school, high school, and college students in Illinois. We offer exposure to STEM careers in medicine and other fields that many students have even never heard about. Sign up for our emails to learn how you can help invest in a more diverse future for STEM and healthcare.