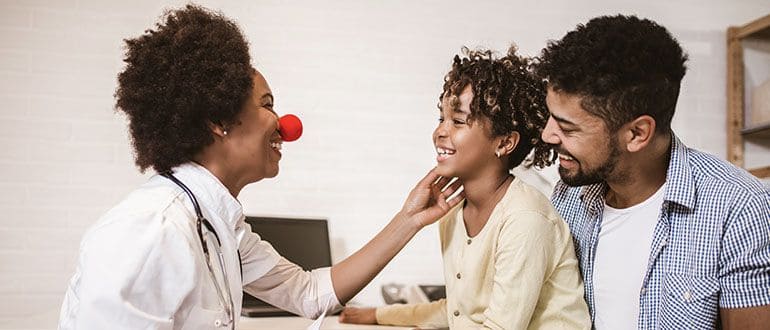 Vaccination Catch-Up Time
It?s never been more important for schools and communities to collaborate to ensure that all students catch up on routine childhood and adolescent vaccines they may have missed during COVID lockdowns.
A recent CDC study found that the number of routine vaccination doses given has decreased significantly from before the pandemic. There were 68 percent fewer mumps, measles, and rubella (MMR) doses given to children ages 2?8 in March?May 2020 than during the same period a year earlier. With older kids, 71.3 percent fewer human papillomavirus (HPV) shots were given to teens ages 13?17.?
Illinois law requires students in grades k ? 12 and those attending post-secondary institutions to receive immunizations to protect against several serious contagious illnesses. Cook County students are required to submit updated immunization forms to their school by Oct. 15 each year. After Oct. 15, children who don?t submit the forms will be excluded from school until they can produce a medical or religious exemption.
We at CPASS recommend that communities focus on these strategies to to to keep students healthy:
Education. Vaccine hesitancy is nothing new. The American Academy of Pediatrics (AAP) found that people become most wary of inoculation after a vaccine has become so effective in large populations that its side effects are more visible than the disease it prevents. To combat this, the AAP recommends that providers give parents specific information about vaccines and how they?re made. But these conversations take a lot of time, and a recent National Institutes of Health (NIH) study found that having to advocate for vaccines is a significant source of frustration for healthcare professionals. To help educate families, the Cook County Department of Public Health is giving grants to community-based organizations, community health centers, and schools to support populations that the pandemic has most impacted.

Collaboration. Several community-based programs are already operating in Chicagoland to help educate families about the importance of catching up with routine vaccinations. Chicagoland Vaccine Partnership works with churches, food pantries, and community groups to run vaccine outreach programs.

Access. Several Chicagoland programs offer routine vaccinations at no cost. There are 33 school-based health centers across Chicago Public Schools open to all students enrolled in school, and often to the greater community as well. Families can also schedule an appointment with Chicago CareVan, a mobile immunization clinic that provides all CDC -recommended vaccines (except chickenpox) free of charge. The Vaccines for Children (VFC) program is offered through Cook County?s CountyCare Medicaid Health Plan to eligible families in Chicagoland, free of charge. CountyCare?s member benefits include a monetary reward for each immunization given to a baby less than 2 years old, and for annual health screenings for members of any age.
At CPASS Foundation, we are here to support traditionally underrepresented middle school, high school, and college students by introducing them to STEMM subjects, majors, and training. We provide guidance and thought leadership to help create opportunities for students in Illinois to participate in STEMM-related fields.?Contact Dr. Stephen Martin?to learn more about how you can partner with CPASS Foundation to create more opportunities for Black and other underrepresented students in the Chicago area.