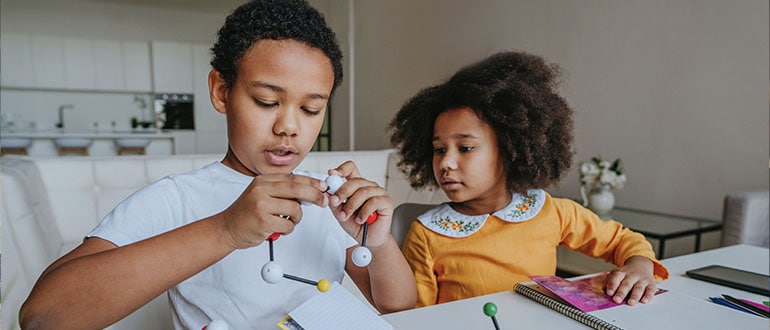 STEM occupations are projected to be some of the fastest growing in the next 10 years. Students need to start planning for this growth now.
Of the 20 occupations projected to have the most growth in the US between 2020 and 2030, almost all require some STEM education and experience. Some of the highest-paid STEM-focused occupations require advanced postsecondary educations: 2021 median annual pay for nurse practitioners was $120,680; for information security analysts $102,600; and for statisticians $95,570. But several fast-growing STEM occupations require only an associate?s degree or a high school diploma, including wind turbine technicians, solar energy installers, exercise trainers, and occupational therapy assistants.
We at CPASS recommend that?communities focus on these strategies to help serve all students:
Have students start exploring early. There are several high-quality resources students can use to explore STEM careers. PBS Learning Media has lesson plans and resources for students to research occupations highlighted in the Department of Labor Occupational Outlook Handbook. The National Alliance for Partnerships in Equity (NAPE) also has a comprehensive site with information about how to connect students and teachers with STEM professionals, and videos and lesson plans about different STEM careers.

Keep an open mind. While the Bureau of Labor Statistics estimates that a person with a bachelor?s degree will earn about 40 percent more per week than a person with a high school diploma, many of the fastest-growing jobs in the Chicago area require a two-year technical degree rather than a four-year diploma. Programs such as Prairie State College?s Industrial Electrician, Wind Turbine Technician Certificate can give students access to a? specialized STEM occupation in growing demand in less time than is required for a four-year degree. For students who decide to continue their formal education, transfer scholarship programs are available to metro Chicago students. City Colleges of Chicago supports transfer programs within the Chicago State University system, as well as programs at the University of Illinois at Chicago and the University of Chicago.

Design career pathways. Support students? ambitions and passions by backwards planning from their career goals. HVACclasses.org lays out pathways for growing STEM careers, including estimated salaries and suggested and required education. Nursingprocess.org, an independent site run by healthcare practitioners and educators, ranks the top graduate nursing schools by acceptance, graduation and retention rates, student to faculty ratio, university reputation, affordability, and range of nursing programs. Chicago is ranked as having some of the best healthcare schools in the US.
At CPASS Foundation, we are here to support traditionally underrepresented middle school, high school, and college students by introducing them to STEM subjects, majors, and training. We provide guidance and thought leadership to help create opportunities for students in Illinois to participate in STEM-related fields.?Contact Dr. Stephen Martin?to learn more about how you can partner with CPASS Foundation to create more opportunities for Black and other underrepresented students in the Chicago area.